As an Avenel used car dealer , our team is well-trained in inspecting and repairing many different models. In fact, our Toyota dealer also services Nissan, Hyundai, Mazda, and Kia models. But that's not all! You can bring your Chrysler, Jeep, RAM, or Dodge to our service department as well. Regardless of the time of year, brakes are an issue that can't be ignored. Fortunately, we keep many car parts in stock and can inspect, repair, and replace your brakes. Learn more about the importance of brake services, then contact Sansone Auto with any questions.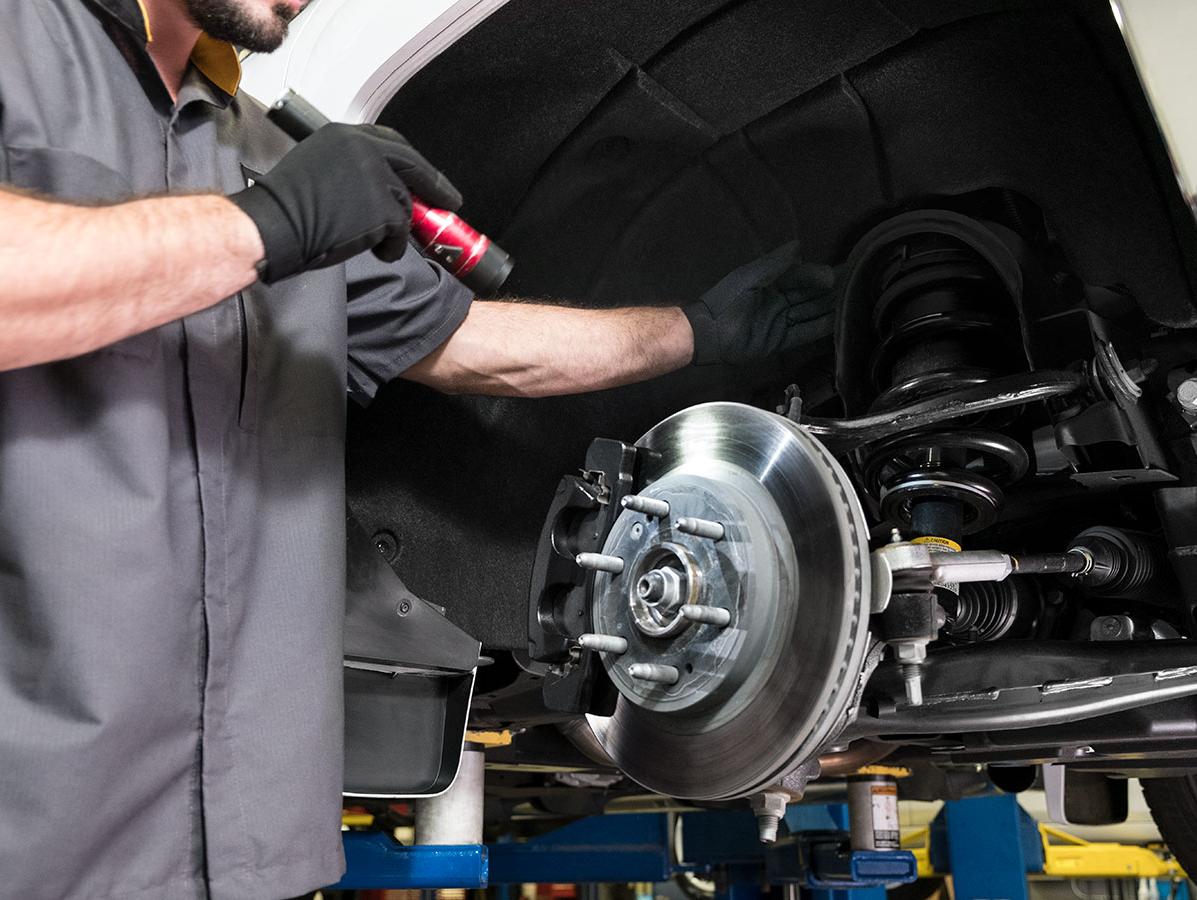 Basics of brakes
Although every brand uses different car parts, the braking systems are very similar. All brake systems need pads, rotors, and plenty of brake fluid. Each of these components wears out over time. For instance, road conditions can add dirt and debris to your fluid and get caught up in your brake elements. You may hear squeaking or notice that your vehicle isn't stopping, as well as it once did.
During a regular brake inspection, our trained techs will look over every system, including your brake lines. If your pads or rotors are worn, then we may recommend replacement or give you an estimate of when you'll need to return for a replacement. The same goes for your fluid. We flush brake lines to eliminate old fluid and replace it with new brake fluid.
Of course, you may extend the life of your brakes by easing off of your gas and rolling to a stop instead of hitting your brakes at the last minute. But remember, your brakes will wear out eventually, no matter how carefully you drive.

Why choose our dealership in Avenel
As car dealers in Avenel , you'll find a wide variety of models, services, and financial tools on our website. But we stand out because our techs are trained in many different models. Each of our certified techs relies on the latest up to date information about your brand. We keep a full stock of car parts for all makes and models. With friendly and fast service, you can trust us with your vehicle.

Find a car dealership near me
If you need a auto service near Staten Island , then you can stop by or schedule your service online. However, our dealership also services a variety of brands. Stop by Sansone Auto with your questions, and our team will give you the answers you need.

Brake Service and Maintenance
Is it time to service the brakes on your Toyota vehicle? Our Avenel Toyota dealer provides services to keep your car, truck, or SUV in excellent condition.
used car dealer, car dealership near me, Toyota service, car parts, Toyota dealer